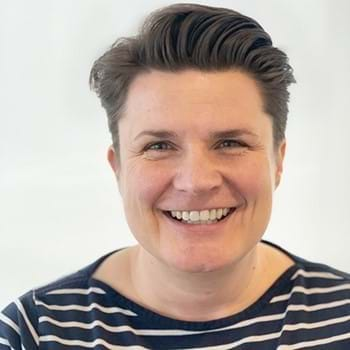 Helen
Lawson
When Helen saw someone cross the road rather than talk to her mum, after her brother died 20 years ago, she became passionate about improving conversation and language around death.
She went on to publish a book on bereavement for children, endorsed by Cruse Bereavement Care and wrote a series of sympathy cards without ever using the word sympathy. She almost became a funeral director but is now a lead content designer for Co-op Digital specialising in Funeralcare.
Death And Other Difficult Words
Many of us don't know what to say when someone dies. Language around death is deeply subjective and sometimes divisive. This talk explores the process and the passion behind getting the words right when talking about death in digital, in print and in person.