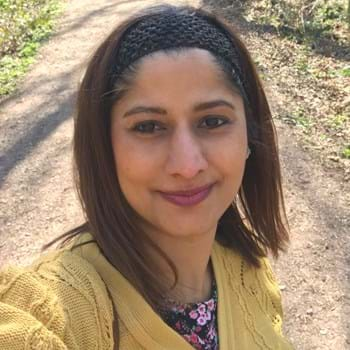 Jaskiran
Kang
Jas is a designer.  She has fifteen years experience working with digital products and services. She's worked in e-commerce, finance, and now the public sector. Jas has transitioned into design leadership. She's experimenting with a range of leadership techniques to build a community of practice. Jas likes to think big and find small lean ways to move forwards.
Jas is head of design responsible for the service and interaction design professions at the Department for Education.
She's aiming to create the right conditions for design to thrive. Building, collaborating and sharing as one strong community. It's helping each designer, the profession, and the department deliver better outcomes for the people we serve.
Design imperatives at Department for Education using OKRs (Objectives and Key Results)
Jas will talk you through the 3 design imperatives and why our backlog format is as OKRs.
1.    Grow the design capability
2.    Create visible design standards
3.    Talk about the work we deliver
Jas will introduce you to other designers at the Department for Education. They will show you how we're experimenting and maturing our profession. We aim to deliver better outcomes for our end users.
This talk is for anyone who wants to transition into design leadership. You can apply our tools and templates to your own design community.