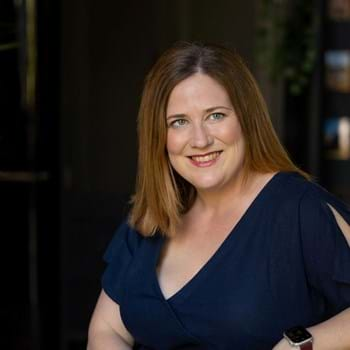 Sharon
O'Dea
Sharon will deliver this talk in partnership with Hanna Karppi 
Sharon O'Dea is an award-winning digital strategist with a track record advising complex organisations on communication, collaboration and digital workplace technologies.
Organisations Sharon has collaborated with include Credit Suisse, Allen & Overy, Standard Chartered Bank, Shell, Barnardo's, the Houses of Parliament, UK Research and Innovation and the Department for International Trade.
A prolific tweeter and occasional blogger, speaker and podcaster, Sharon speaks and writes on the role of digital in a changing world of work. She is co-author of two books, an advisor to the UK government and was named one of LinkedIn's Top Voices.
Irked by the lack of diversity at tech and digital events, Sharon co-founded event series 300 Seconds to give women and other underrepresented groups in digital a way to gain confidence and experience, and to find their voice.
A Human-Centred Future Of Work
Work is becoming more complex, a trend that only looks set to continue in the years ahead. Technology is supposed to help people to get work done, but often it has the opposite effect, of adding to that complexity. 
To make work better and ensure tools support that more complex future we need to design and configure that technology for humans - messy humans with complex working lives.
In this talk, we'll share ideas on preparing for the future of work by making it more human-centred. We'll cover the need for insight into employees' needs, the importance of digital employee experience and how digital can help rather than hinder the employees of the future.