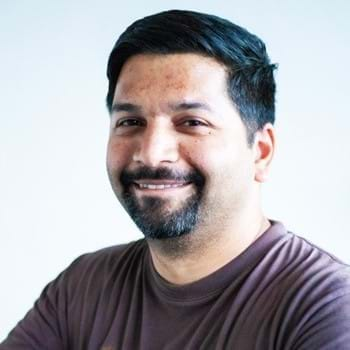 Trilly
Chatterjee
Trilly Chatterjee is a Senior Product Manager and Practice Lead for Product at NHS Digital, where he supports the growing professional community of product managers and their teams across public health. 
Before this, he co-led a cross-departmental team from DWP & HMRC to conceive and deliver the award-winning Check Your State Pension digital service.
Trilly enjoys helping multidisciplinary teams to think collectively and organise effectively. He believes the future of public service lies in building institutions that are capable of making the most of everyone's perspectives, talents and contributions.


This Is For Everyone - What a digital future could mean for the NHS
After arguably two of the most challenging years in its existence, 2022 heralds a new phase of change for the NHS. 
Here a shake up of organisation and accountabilities at the centre coincides with a system-scale push toward more integrated and collaborative models for planning, designing and delivering healthcare services.
In this talk, Trilly reflects on the challenges of 'doing digital' at system scale - drawing on the many lessons and achievements of NHS Digital both prior to and throughout the pandemic.
He'll also reflect on his own experiences supporting the evolution of digital practice and capability in the NHS, offering an insider's take on the road ahead.