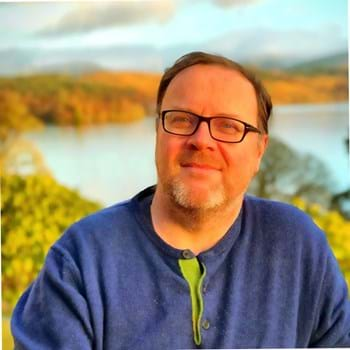 Alastair
Somerville
Alastair Somerville is a sensory design consultant. He provides expert advice on cognition and person-centered design to companies and public organisations who provide both physical and digital products or services.
He facilitates workshops on sensory and emotional design for major conferences and corporations, including SouthBy Southwest (SxSW) and Google.
Workshop: Using Systemic Design in the Climate Crisis
This 90-minute workshop is an introduction to the Design Council's new Systemic Design Framework and their work to enable designers to work more productively in the Climate Crisis.
The workshop uses Permaculture ideas of ecosystems, sustainability and regeneration to frame the shift from Double Diamond to Systemic design thinking. Through the workshop we seek to:-
preserve what is best in existing design practices
enhance what already exists
sustainably introduce new ideas
plan disposal of toxic methods
This is a degrowth workshop: how do we use minimal energy and minimum effort to create radical change for the planet?
Double Diamond design thinking celebrates 20 years this year, come along and think about how to design for the next 20 years (or more).