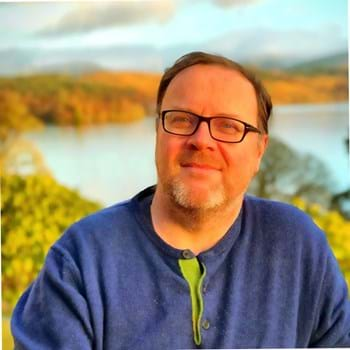 Alastair
Somerville
Alastair Somerville is a sensory design consultant. He provides expert advice on cognition and person-centered design to companies and public organisations who provide both physical and digital products or services.
He facilitates workshops on sensory and emotional design for major conferences and corporations, including SouthBy Southwest (SxSW) and Google.
Workshop: Listening Better
A 90 minute workshop on listening skills in terms of theory and practice.
A practical workshop on learning to listen that uses a core 3 part process to provide a simple, memorable outcome for any participant. 

Question: how do we start listening better?

This workshop starts with being together. The three part structure of the workshop starts with the single most important part of active listening: holding a place to listen to another person and to let them hear themselves. Spending this time together to think about listening and to practice listening is critical and powerful.

Question: what is so hard about listening?

We live in a culture that values talking and fluency of speech. Listening is disregarded but that is not what is hard. Listening is hard because it demands we quieten our voice, both externally and internally. We must pause to listen. This workshop gives people time to practice pausing and quieten their voices. Confidence comes through shared practice in a place of trust.

Question: who is the barrier to listening better?

The final element of this workshop is facing the big barrier to listening better. It is ourselves.Check yourself to listen more deeply. Again, this is why a workshop needs to be a shared experience of guided doubt in personal opinions and knowledge. To listen to others means check your own opinions and using questioning techniques to probe how the person you are listening to thinks of their own self. We check ourselves so as to enable people to check themselves.