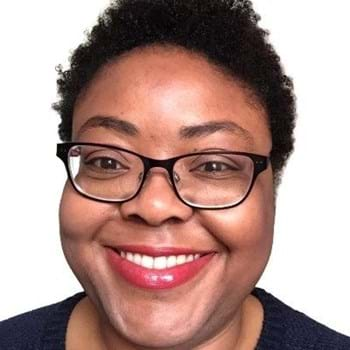 Edafe
Onerhime
Edafe Onerhime is Data Architecture Governance Lead and Principal Data Architect at JPMorgan Chase. A data specialist, speaker, and writer, she's spent the last twenty years leading on the human element of data for impact.

She is a leading voice on diversity, decolonization and making data useful, usable, and put into use. Alongside her subject matter expertise, she sits on the firmwide Responsible AI Council, is the champion for BOLD Scotland and a DEI representative for GTI Architecture. She collaborates extensively with the motto: Data + Design + Culture. She lives near Glasgow, Scotland with her wife and cat.
White, and other defaults
'White, and other defaults' is a safe space to grow. You'll learn why colonisation is still writ large in our data today.
In this talk I will cover:
How we got here: Understanding assumptions - how they affect our data and our world.
Why decolonisation matters: The history of colonialism in Manchester and its relevance today.
Why assumptions aren't your fault: Psychological biases that we all inherit and how to get past them.