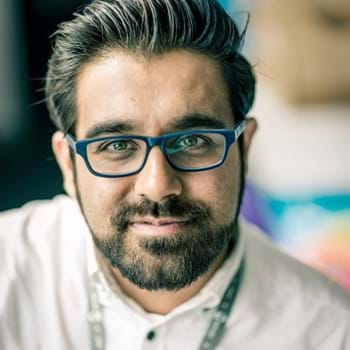 Imran
Hussain
Imran is a community consultant with over 10 years experience building communities across different sectors. He believes communities can be a force for good in society and loves working with communities that have a positive impact on public life.

He is currently a Community Designer at Government Digital Service, a department in the UK Government. He works on creating the right conditions for a community to thrive around the ever-popular GOV.UK Design System.
Co-designing by community
There is a whole spectrum of co-design approaches. From adding additional touchpoints with users, through to users designing for you. Listen to how Imran led the GOV.UK Design System community in pushing co-design to its limit. What was the process? What were the results? What did the community gain from it all?