Foreword
As a teacher who both uses tablet devices one-to-one in the classroom and also works for an educational app company, I'm in the unusual position of experiencing the world of EdTech from two very different perspectives at the same time.
When I first started teaching in 2006, I had the use of an overhead projector and a TV with VHS and DVD players that were wheeled from classroom to classroom. Now, in 2021, I can share my lesson slides both on a screen at the front of the classroom and directly to my students' iPad screens, adding live annotations and saving the resource in shared online space for students to view again later. I can use numerous different quiz platforms and games to check my students' understanding; create and share images, animation and video to develop their learning; involve students in my lessons even when they're not onsite and set tasks that allow learners to show off their understanding in creative ways that would never have been possible back in that 2006 classroom.
A lot of these opportunities are only possible as a result of the fact that I work at a school which has invested in a one-to-one iPad programme, a robust WiFi infrastructure, and a technology learning team that's open to me experimenting with all sorts of different apps and online tools as part of my teaching. I should clarify it's not some sort of technological utopia, far from it, but it's definitely at one end of a very wide continuum in terms of strategy and approach to EdTech amongst UK schools, even now.
Education sector slow on tech uptake
I suspect it must seem odd to outsiders that the education sector as a whole has widely resisted the steady increase in tech integration and remodelling that has occurred in other sectors. Often, technology updates in schools are limited to revamping existing ICT suites or investing in banks of new laptops – safe options that have stood the test of time but aren't going to do much to revolutionise learning or pedagogy. There are several reasons for this, partly to do with managing risk and financial constraints but also to do with limited time and energy amongst teachers (the result of seemingly ever-increasing workloads) and the fact that a lot of technology, supposedly 'designed for schools' is actually frustratingly slow, clunky and misses the mark when it comes to cutting admin and reducing the repetitious nature of everyday teacher tasks.
Did the pandemic help pave the way for EdTech?
The pressure of the pandemic gave lots of schools and teachers the impetus and necessity to tackle technology use. This was a hugely positive outcome and great as a catalyst for changing attitudes towards technology in schools. However, it is also a very fragile change and the momentum is at risk of being lost as we settle back to in-person teaching and traditional classroom work. Many schools invested in new devices and software with very little time to research the best options available, or with too little funding to be able to get the right solutions for their context. Normally, any new device strategy would involve a period of looking at all the available options, potentially visiting other schools to see their approaches and considering the long term plan in terms of affordability and longevity. In the midst of the pandemic, decisions had to be made about how best to use government device funding and which software to use for teacher-student communication in a very short space of time.
What we now have for large numbers of schools is a patchwork of device types, with software, systems and processes shoe-horned in during lockdown that are not quite fit for purpose (and therefore easily abandoned) when it comes to the return to day-to-day classroom teaching.
Bringing in the right tech
To complicate this further, the staff making decisions about software and hardware in schools are usually leadership team members, bursars and IT support staff. It's rare that full time classroom teachers – those who will use the technology the most – are involved when it comes to making final decisions. It's also rare for schools starting out on a technology journey to have the staff expertise needed to know which of the options in front of them will work best for their context, or to have enough wider knowledge to know when there might be better options available. It's a catch-22 situation, as you can't know whether the investment you're considering will really work for your school until you've actually used it for a reasonable period of time in context, and had a chance to compare it in practice with other alternatives. Often schools get caught up using technology that isn't the best fit for them simply because so much work has gone into setting it up, training staff and getting students onboard with it that to change it, even though flawed, would be a very unpopular decision.
Easier implementation of EdTech
There are already programmes in place hoping to solve some of these issues, such as BESA's LendED lending platform and the DfE's EdTech Demonstrator Schools, as well as specialist consultants, agencies and resellers. The key focus for schools looking to capitalise on the increase in engagement and openness to technology amongst staff, students and parents during the pandemic will be to explore a wide range of different strategies and to not be afraid to scrap what they have in favour of consolidating their assets and adopting a new approach. Many schools play it safe when it comes to EdTech but what I hope will stick with us all as we move on from Covid is the willingness to be brave and push further with our use of technology that this period of time has evoked.
Catherine Jessey biography
Catherine is a science teacher at St Paul's Catholic College, West Sussex, and has taught secondary school science for 12 years. She supported the launch of iPad one-to-one teaching as lead digital practitioner, overseeing teaching and learning with one-to-one devices across the school, becoming an Apple Distinguished Educator, class of 2015.
Catherine continues to support the more effective use of technology in the classroom and is a Member of the Global Equality Collective. She also works with Sparkjar, an app developer, on its iOS classroom workflow app.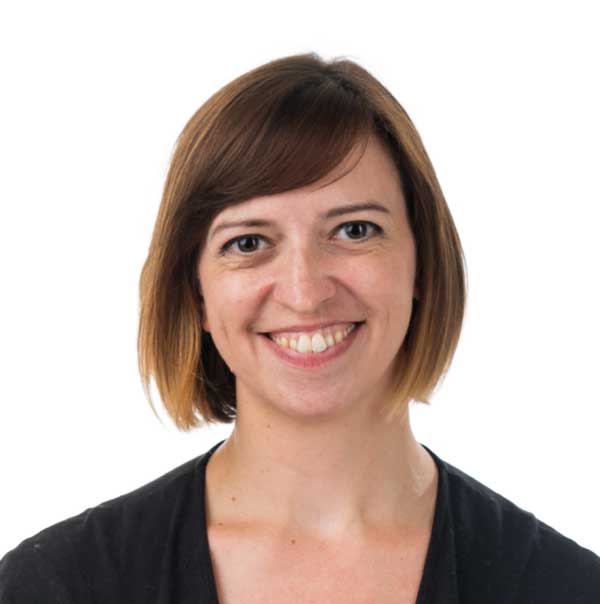 Introduction
Advancing technology knows no bounds, and many industries, such as healthcare and retail, have been revolutionised by the advent of new technologies including automation and AI.
However, education has, until now, lagged behind the innovation we've seen in other sectors for a variety of reasons. Although technology has certainly played a growing role in teaching and learning, there has not been the same level of change as elsewhere, and education in many ways looks very similar to how it always has.
This changed almost overnight at the start of the coronavirus outbreak, with teachers, learners, parents and guardians all suddenly grappling with remote learning, and a new reliance on technology. Lockdown measures and mandatory school closures in 2020 led to an explosive 71.5% growth of the UK's education technology sector, despite a contraction of 11% in GDP, demonstrating the now widespread adoption of different tools and platforms.
Inevitably, this rapid adoption of EdTech as a result of the pandemic created problems as well as solving them, but what can be learned from the experiences of the past 18 months? Is this newfound appreciation of technology in education here to stay, or will institutions revert to their old ways as the pandemic and its effects subside?
In this report, we will identify the different ways that the increased prevalence of technology has impacted teaching and the experiences of teachers in particular – both good and bad. We will then explore how educational institutions at all levels can take advantage of this new open-mindedness towards technology, by refining its use to overcome the teething problems from the past 18 months and enable teaching staff to work more efficiently and effectively in future.
In a subsequent report, we will be considering the experiences of learners and families, and how we can ensure technology has a positive role in education.
About the company
Established in 2007, Nexer Digital (formerly Sigma) is a leading digital User Experience (UX) agency that designs digital products and services that help people to live and work better.
Nexer works with organisations large and small, in the public, private and not-for-profit sectors, nationally and internationally. The team believes strongly in developing long term, mutually beneficial strategic partnerships with its customers, with key clients including mental health charity Mind, Astra Zeneca and the Department for Education.
In addition, Nexer also runs the North of England's leading digital UX event – Camp Digital. Now in its tenth year, Camp Digital attracts world-class speakers who discuss the most important topics and trends in the UX and digital community.
Nexer Digital is part of the Nexer Group, a Swedish strategy, technology and communication company with 1,600 employees, driving tech innovation in 9 countries. Nexer Group is part of the Danir Group, a Swedish privately held company with nearly 8,000 employees in 16 countries.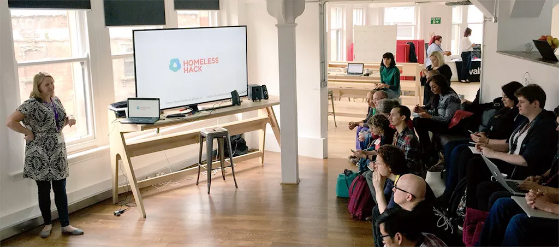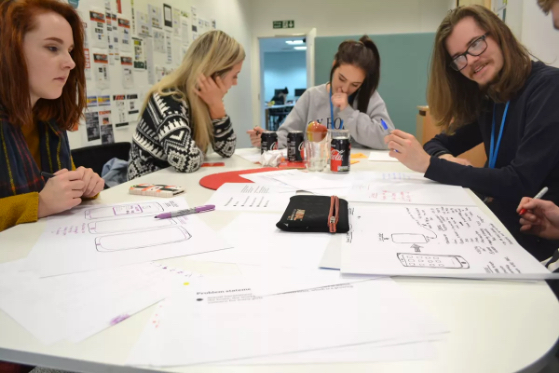 Key findings
In order to gain a detailed insight into the experiences of teachers with technology both prior to and during the pandemic, as well as an understanding of how they would like to see the role of technology in education evolve, we surveyed 250 educators spanning from early years to higher education. Here's what we found: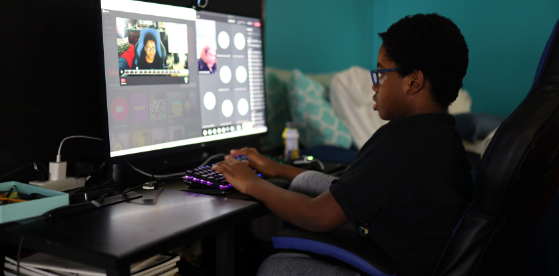 70%
70% of teachers felt EdTech had mitigated the impact of the pandemic on learning
79%
The vast majority (79%) of all teachers viewed education technology as positive or very positive
58%
58% of lessons contain some form of EdTech
73%
Three quarters (73%) of teachers agreed that EdTech has increased the accessibility of lessons
48%
48% of teachers felt that EdTech had proved a distraction to their learners
20%
Connectivity worries were a top concern for 20% of teachers across all age groups and a distraction to their learners
46%
A large number (46%) of teaching professionals were unsure if their schools or institution had accessed government grants for EdTech

Section 1
Technology: a facilitator in the face of adversity
While there have long been teachers that confidently and capably incorporate technology into their lessons, there are also those who prefer to stick to more traditional methods. Until the outbreak of the pandemic, the use of technology in teaching may have been encouraged, but on a national level it was certainly not compulsory. With the sudden closure of educational institutions and the advent of remote learning, this changed almost overnight, and teachers suddenly became far more reliant on digital technology.
Our research reflects this, showing that 85% of teachers now use technology at least some of the time, with 17% using it in all their lessons. We also found that on average 58% of lessons feature some form of education technology, indicating its growing prominence in teaching and learning.
There is a small disparity between the levels of usage across the different stages of education. According to the survey, secondary teachers are most likely to use technology in their lessons (89%), closely followed by those working in higher education (88%). However, technology is still prevalent elsewhere, with 84% of those working in primary schools, 81% of those in further education and 79% of those in early years using it to some extent.
Interestingly, higher education lessons feature technology most often, at 71%, compared with 66% of further education lessons, 58% of secondary lessons, 52% of primary lessons and 50% of early years lessons. This clear difference between the age groups suggests that those teaching older learners have found it significantly easier to incorporate technology into their lessons more regularly than those teaching in early years and primary.
It is clear that the use of technology has increased and has undoubtedly been invaluable in enabling teachers to continue their essential work in the face of great adversity. But how do teachers themselves feel about its impact over the course of the pandemic? Has it been a help or more of a hindrance?
Encouragingly, the vast majority of teachers think that technology has had either a positive (59%) or very positive (20%) impact on their teaching since the beginning of the pandemic. Furthermore, 70% feel that it mitigated the impact of the pandemic on learning. Although this experience was not quite universal, only 6% felt that technology's impact had been generally negative, while 16% felt neutral towards its effects.
Those working in further education were the most enthusiastic about technology, with 86% stating that it has had a positive impact on their teaching. In contrast, only 68% of those working in higher education felt its impact had been positive, despite it being used in nearly three quarters of sessions.
Section 2
Strengths and weaknesses
It is great to see that most teachers have had a positive experience using technology in their lessons throughout the pandemic, and our research highlights a number of its particular strengths, but also some areas where tech has proved less useful. Looking ahead, it would be good for those designing and implementing education technology to find ways to build upon the positives, but also consider how its weaknesses could be addressed.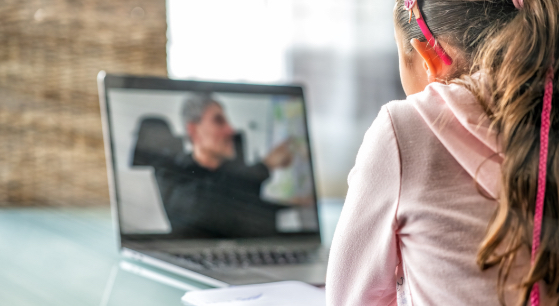 Using technology
On a practical level most teachers have found interacting with technology themselves relatively painless. Of those surveyed, 80% found that the technology they've worked with has been easy to use, and 81% found it easy to incorporate into the classroom. Around three quarters (74%) have had at least a fairly positive experience when it comes to the compatibility of different tech with each platform, although only 8% said that they'd had a very positive experience in this regard. This is possibly due to the sudden implementation of new technologies, which did not provide much opportunity for the careful planning, selection and integration of tools.
A lack of technical proficiency amongst teachers has previously been mooted as one of the reasons for the relatively slow adoption of tech in education, however, our research shows that 80% of teachers feel that they are able to comfortably use technology in an education setting.
The research also reveals that teachers have found that technology has generally had a positive effect on their ability to perform their job in recent months. Almost three quarters (72%) felt that the delivery or technique of their teaching has been improved by technology since the start of the pandemic, although only a quarter (24%) said technology made teaching easier.
83% said that technology had increased the breadth of resources they have available to teach with, by providing access to eBooks, videos, digital games and other teaching materials. This may also have contributed to 68% of teachers believing that technology has positively impacted the engagement of learners.
With regards to planning and marking, responses are slightly more mixed. Two fifths (41%) of teachers said that it takes them longer to prepare for a lesson that incorporates technology, but nearly a quarter (25%) said that they find it makes planning and preparing a lesson quicker. Meanwhile, 15% find it harder to mark and share feedback on lessons that incorporate technology, but 19% find it easier. This suggests that with more practice or better support, this situation could be improved.
When it comes to the practical experiences of learners, teachers are positive. Seventy eight percent of those surveyed believe that the technologies they have used have been easy for their students to access and work with, and another 78% feel that the messaging and language has been easy for them to understand. Nearly three quarters (72%) feel that technology has improved the accessibility of their lessons and learning materials, which is a crucially important discovery that should be carried forward beyond the pandemic.
Impact on learning
Despite 78% of teachers saying that the technologies they used were relevant to the current curriculum, we can see from the research that its impact on learning outcomes was slightly less impressive. 48% of teachers said that they think it has enabled a better understanding of subjects and topics, but only 36% believe it improved the speed at which learners take in and remember information, and less than a third think it has enabled learners to progress at a faster rate.
More worryingly, nearly half (48%) stated that technology has proven a distraction for learners. Many teachers have seen a positive effect on the success of lessons, with more than a third (37%) finding that learners are better able to understand a subject at their own pace, for example, but it would be good to consider how engagement could be increased to ensure learners are really benefitting from the technology.
"These findings suggest that schools and educational institutions should take time to plan and prepare technology implementations, thinking carefully about the needs of their learners. They will then be able to accurately assess its impact on productivity, efficiency, engagement or learning outcomes and ensure they are achieving a good return on investment." Shaun Gomm, Commercial Director at Nexer Digital
Section 3
Challenges to be overcome
Teaching in a pandemic
The sudden advent of remote learning was something that schools and teachers were certainly not equipped for and had limited experience in dealing with. But how did remote learning differ from traditional in-person teaching?
According to our research, more than a third (34%) of teachers found that gaining and holding the attention of learners was their biggest remote teaching challenge. Interestingly, this rose to 40% of higher education teachers, and fell to only a quarter (25%) of early years teachers. It would be worth exploring why teachers of older learners found this significantly more problematic, and perhaps consider if changes to the format of their remote teaching or the technology used would be beneficial.
We also found that for the same proportion of teachers (34%) giving each learner the necessary support and attention was their biggest challenge while teaching remotely. In contrast, however, this was more of an issue for those teaching primary (42%), secondary (34%) and early years (33%) learners, than for those working in further (19%) and higher (28%) education. This possibly suggests that primary school-aged learners require the most one to one attention, and that this was difficult to replicate in a remote setting with the tools available.
Keeping in contact with each learner was also a common problem, with 20% citing this as their biggest remote teaching challenge, again highlighting the apparent shortcomings of the remote learning model, and the ways in which future technologies could be better tailored to the needs of teachers and their learners.
However, while it is easy to see the correlation between the challenges faced by teachers with remote learning and the technologies that were available to them, it is interesting to note that when asked about their biggest challenges while teaching in-person throughout the pandemic, teachers cited the same top three problems: gaining and holding the attention of learners (40%), giving each learner the required support (30%) and keeping in regular contact with each learner (16%).
Once again, those working in higher education were most likely to cite holding the attention of learners as their biggest challenge (56% vs 29% of early years teachers). From this, it would seem that higher education teachers might benefit from new tools and tactics to engage their learners, something that the right technology may be able to support.
"These findings would suggest that traditional, in-person teaching is not necessarily inherently better than remote learning. It's clear that there are common issues experienced by many teachers that it would be helpful to find new solutions for, and that thoughtful, carefully designed EdTech could make a big difference to the experiences of both teachers and learners in the classroom." Chris Bush, Head of Design at Nexer Digital

Administrative issues
Remote learning did not just create new problems when it came to actually delivering lessons, it also brought with it new administrative challenges, the most widespread of which was adapting teaching materials for the digital world (32%). With remote learning thrust so suddenly upon teachers, many were left trying to make existing lesson plans and styles of teaching work in an entirely new format. In the future, it may be beneficial to take a step back and consider how technology could enable a different style of teaching and learning, rather than digitising offline teaching.
It is also evident from our research that connectivity and accessibility are problems when it comes to remote learning. More than a quarter of teachers (26%) said that ensuring learners have adequate hardware was their biggest challenge. With Ofcom estimating that, prior to the pandemic, between 1.14m and 1.78m children in total in the UK had no home access to a laptop, desktop or tablet, it's not suprising that this was such a prevalent issue for teachers.
Ensuring learners had access to the right software was the biggest challenge for 13% of teachers. When working on a school computer or device, it is easy to ensure that the platforms used are compatible with and installed on every device. With students using their own devices, this becomes exponentially more complicated and can potentially create situations where some learners are excluded from certain activities, or teachers have to elect not to take advantage of particular platforms in order to avoid this happening.
For a fifth (20%) of teachers, internet connectivity was the biggest administrative headache related to remote learning. The coronavirus pandemic and its accompanying increased reliance on technology has undoubtedly drawn greater attention to digital exclusion in the UK. According to the ONS, the likelihood of having access to the internet from home increases along with income, with only 51% of households earning between £6,000 and £10,000 having home internet access compared with 99% of households with an income of over £40,001.
"For some, broadband is too expensive or not reliable, which has had a negative effect on the ability of some learners to interact with their teachers and peers. As seen with the Delta variant, it is easy for schools to become Covid hotspots and it is likely we will continue to see remote learning making periodic returns as bubbles are forced to isolate. The wider issue of the UK's digital divide must be addressed as a priority by the government to prevent disadvantaged learners from falling further behind." Hilary Stephenson, Managing Director at Nexer Digital
Finding funding
School budgets have also proved to be a problem. For 6% of teachers, accessing technology resources within budget was their biggest administrative remote learning challenge, and for 11% of teachers this was their biggest administrative challenge relating to in-person teaching over the course of the pandemic. At the same time, only around a quarter (26%) of teachers were aware that their school or institution had accessed a government grant or technology initiative during the pandemic. Just under half (46%) were unsure, and another 26% said that their workplace has not accessed any government support.
With cuts to education funding well publicised, it's little surprise that there have been financial barriers to the uptake of technology. As we look to the future it's important that all learners have access to the best tools and platforms, regardless of the school or institution they're studying at. The government and other organisations working in the field must ensure that schools are aware of the range of funding opportunities available to them, and if needed make more money available to ensure that certain learners are not disadvantaged.
Section 4
Hopes and plans for the future
The pandemic has seen a shift towards an increased reliance on technology, so would teachers like to see EdTech used in the future? And have their recent experiences made them more open to the greater use of tech?
According to our research, yes. Thanks to the largely positive experiences they have had with technology throughout the pandemic, 79% of teachers have said they will be incorporating more digital tools, resources and learning into their lessons. Only 11% of teachers said that they will actively be using fewer digital resources in the physical classroom, with this understandably rising to 21% of early years teachers given the importance of physical play and learning for young children. Worryingly, 8% said that they do not have the budget to invest in more digital learning resources, echoing the earlier findings and again highlighting the importance of improved access to funding.
When asked what they specifically hope to achieve by incorporating more technology into their lessons, 54% said that it would provide more blended learning opportunities and enable better self-paced learning. This was particularly popular in secondary (60%) and further (69%) education settings, perhaps because learners at these stages are becoming more independent and would benefit most from these opportunities.
More than half (53%) said that they would like to use technology to enhance their existing lessons, by using tools such as interactive games and videos. This was relatively consistent across the different educational stages, so it's really positive to see teachers feeling inspired and thinking creatively about how digital tools can help to bring their in-person teaching to life and improve learner engagement.
A further 51% said that they believe that technology would enable them to expand their teaching capacity, for example making it easier to tailor learning materials, or implement adaptive software that offers specific materials for each learner.
There is also a clear feeling amongst teachers that technology has the potential to improve accessibility and equality, by better addressing learners' social and emotional challenges (32%) and closing achievement gaps (39%).
"Inequality in education is a huge problem in the UK. A child from a disadvantaged background is 18 months behind when they take their GCSEs, and three times more likely to be excluded from school. Shockingly, fewer than half of children living in poverty reach expected levels for English and maths by the end of primary. Tackling this will of course be multi-faceted, but if technology could help even just some of these children, then it is surely worth the investment." Dave Brislane, Head of Technology at Nexer Digital
Additionally, more than a third (36%) of teachers said that they believe technology could help to ensure that learners are better prepared for life after education, highlighting that its potential benefits are not limited to the immediate term but can have a lasting impact on learners and their lives.
We know from looking at the experiences and successes of other sectors that digital transformation can be a positive thing, offering great leaps forward in terms of productivity, effectiveness and inclusion. For many reasons, uptake of technology in education has been slower than in some other fields, but there's no reason for us to accept that status quo.
The pandemic, despite the extreme challenges it has imposed, has at the very least provided a catalyst for change in education. Teachers and institutions themselves now have proof that teaching does not necessarily need to happen in the way it always has, and we have an opportunity to use innovative technologies to improve the daily experiences of both teachers and learners going forward.
It is interesting to see from our findings that in-person teaching has been just as fraught with problems as remote learning, showing that there is a genuine need for change not just for the duration of this pandemic, but beyond.
Although there is palpable enthusiasm from teachers for greater use of digital tools and platforms, this is also grounded in realism. Funding is always a problem for schools and other educational institutions, so convincing bursars, local authorities and government to invest more in technology in education will be essential to harnessing its fullest potential.
In the meantime, educators with a vision of how learning could look should find creative ways to access funding and drive forward their technology agendas. But it's also important that we're conscious of the need to include the excluded, otherwise disadvantaged groups in this technology revolution will be left further behind.
It is really encouraging to see such positive feelings towards technology amongst teachers, and a genuine understanding of how it could make a tangible difference in their work. By understanding their experiences and their hopes for the future, we can develop new solutions that overcome existing barriers and create a better learning experience for all.
Additionally, more than a third (36%) of teachers said that they believe technology could help to ensure that learners are better prepared for life after education, highlighting that its potential benefits are not limited to the immediate term but can have a lasting impact on learners and their lives.