A lick of paint, safaris, sign language... 2019 had it all

December is a lovely time of year. It offers a wonderful chance to take stock and reflect on the past working year.
Nexer has been a place of all sorts of positive change, learning and growth in 2019. It was only recently, when the team shared their highlights, that I realised just how much we've done and achieved this year. (And it's too good not to share) …I'll only keep you from the stollen cake for just a few minutes, I promise.
2019 brought us brilliant projects
Across all our clients, we've enjoyed collaborating on some really interesting pieces of work.
On mental health awareness and advocacy
Our Mind project team have had a great year. They've worked on a range of initiatives, from looking into the organisation's service design to embedding content governance into team processes.
The service design perspective is really stimulating. We're being asked to explore, understand, and guide how services are commissioned, set up, delivered, and hopefully made sustainable. It's complex. It means we have to successfully facilitate work with a multi-disciplinary group, and we're operating with a lot of unknowns and uncertainty. Personally, I find that an exciting place to be.
Supporting emergency care services
We were also delighted to partner with Air Ambulance Kent Surrey Sussex (AAKSS) on their brand new website design. The project team have helped AAKSS in creating great user engagement across the site and ensured a high level of accessibility. With a refreshed donation process and engaging layouts and content, we're looking forward to seeing the boost it brings to this great charity.
It's been great to have Nexer on board to help ensure that we can continue to provide this essential life-saving service for people across our region
User needs in health research
Personally, for me, I loved workshopping with NIHR BioResource. We collaborated on their content, user needs, and the journeys their users could take, to inform the website refresh work our team was set to do. Particularly though, I enjoyed using holiday photos as a way of thinking about and explaining the contexts that can sit around user needs. I have my lovely teammate Lou Shackleton (and User Story Mapping by Jeff Patton) to thank for that great idea.
Inclusion is for everyone
One of the things I like most about this company, is how incredibly enthusiastic everyone is for accessible and inclusive experiences.
I've loved learning sign language. It's been great fun, something I hope to carry on and I'm very appreciative of the awareness raised
A few members of the team learn the alphabet in British Sign Language.
In October, we spent an afternoon learning British Sign Language (BSL) and raising our awareness of D/deaf experiences. A few members of the team went on to do an 8-week introduction to BSL course, where they gained a deeper understanding of the barriers D/deaf people can face and they are now starting their Level 1 certificates.
It was also wonderful to have our dedication to inclusive experiences recognised at Nexer's group level, with Danny Lancaster named as the Tomorrow Pilot on Digital Inclusion. This group-wide initiative allows a team member to focus on a subject they're particularly invested in. Over the next 12 months, Danny will be sharing his digital inclusion knowledge and expertise across our different business units.
Aside from raising our own awareness, the Nexer team spread the message of inclusion and diversity of experience far and wide across our client base this year, too. In 2019, we
delivered 27 accessibility and inclusion training courses across the UK
helped organisations, such as NHS Digital, Stockport Council, Glasgow University and Yorkshire Water, raise awareness of accessibility across their teams
produced inclusive design guidelines to help our clients internally promote the value of accessible design
joined the Umbraco community in improving the accessibility of the product
A real highlight, however, was when our very own Chris Bush and Molly Watt spoke at the Houses of Parliament on the importance of building inclusive technology.
Out and about
We didn't stay at home all year, either. From Service Design in Gov, to CHI, South Africa, Boye 19, UX Copenhagen, UmbracoFest, Camp Digital, to Curio Conf (to name but a few)… the squad was out, making new friends and learning new things.
…Did you raise an eyebrow at South Africa's mention? I did too (in gleeful disbelief), when the opportunity arose for us to support the Star for Life programme in May, this year. We joined over 800 colleagues, from across the Nexer Group, and visited some of the schools who benefit from the charity. It was a truly inspirational trip, with amazing scenery – and we couldn't go to South Africa, without going on safari!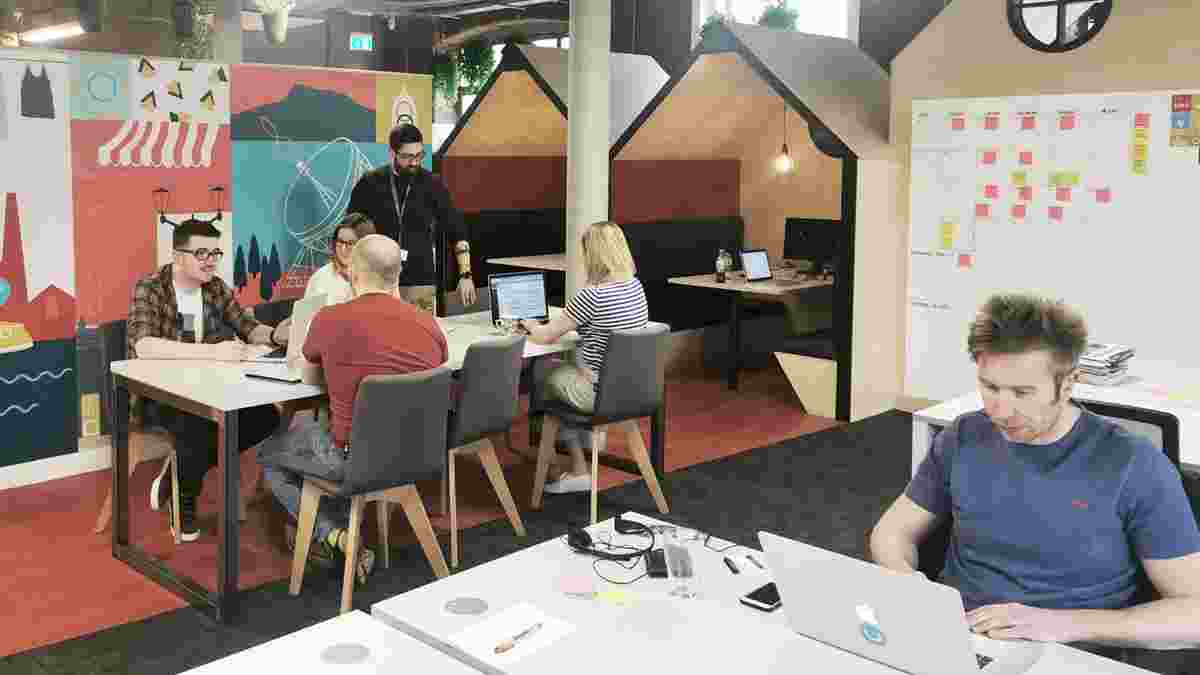 Same

New digs

2019 got off to a great start for Nexer's Macclesfield offices. It went from a moderate duckling to a beautiful swan with our office renovations. We have meeting huts now! Bleacher seats! A gorgeous mural of local landmarks! It's just delightful, let me show you...
Camp Digital was another stunner as well, this year. Yes, that's totally bias (it is our conference, after all) but if you weren't there, see for yourself over on the 2019 archive.
And finally...
We were delighted to launch a new website for Diversity Role Models, a charity close to our hearts who continue to do great work in schools across the UK. If you don't know of them, perhaps check them out and see if you can donate, fundraise or volunteer to help them next year.
Stolen Cake
And there's a whistle-stop tour of what's been going on at Nexer in 2019. If I'd shared everything, I'd have kept you well past Burns Night. What good things did 2019 bring you? Share it with us @WeAreSigma and indeed, we'd love to see you at Camp Digital next year. In the meantime, let's all get back to the stolen cake.
Merry Christmas and a happy 2020, one and all.