Alexander Dennis: Increasing customer engagement with a new eCommerce platform
Alexander Dennis Limited (ADL), the UK's leading bus and coach manufacturer, wanted to implement a new system to replace its current online, B2B parts ordering platform. Nexer was asked to research, design and develop this bespoke parts ordering system which greatly enhances and streamlines ADL's commerce offering.
Duration: 14 months
5 minute read
Objectives
ADL strives to provide world-class service to meet its customers' ongoing maintenance needs and lead the way in the industry. To help them continue to meet this goal, ADL needed an improved e-commerce platform to transform their B2B customer experience.
The key objectives for the project were to:
Drive increased product sales and customer engagement
Make the experience of buying from ADL simpler and more effective
Increase efficiencies in the internal ADL sales and order fulfillment processes
Improve customers' understanding of ADL as a company
What we did
We approached this project in two phases. The first phase focused on initial discovery and specification; the second phase involved a full end-to-end UX, design and build approach, developing a new, responsive (mobile friendly) e-commerce platform. 
Phase 1 
We worked closely with ADL to understand and define exactly what ADL's business stakeholders and customers were looking for, and to ensure that the solution delivered the best experience and the most functionality, for their budget.
After the initial planning meeting with stakeholders, we carried out extensive usability testing of the existing site to gain insight into what worked and what could be improved upon. We carried out observational testing with users to evaluate the site, and then conducted interviews with them afterwards, to assess the findings and build a more subjective view of their feelings when using the site.
We used these insights to develop a prototype of the new system through co-design workshops, working closely with ADL to ensure that the goals and ideas for the new solution were aligned at every stage. This prototype was then tested with a cross-section of users, adopting the same testing approach we used when investigating ADL's original site.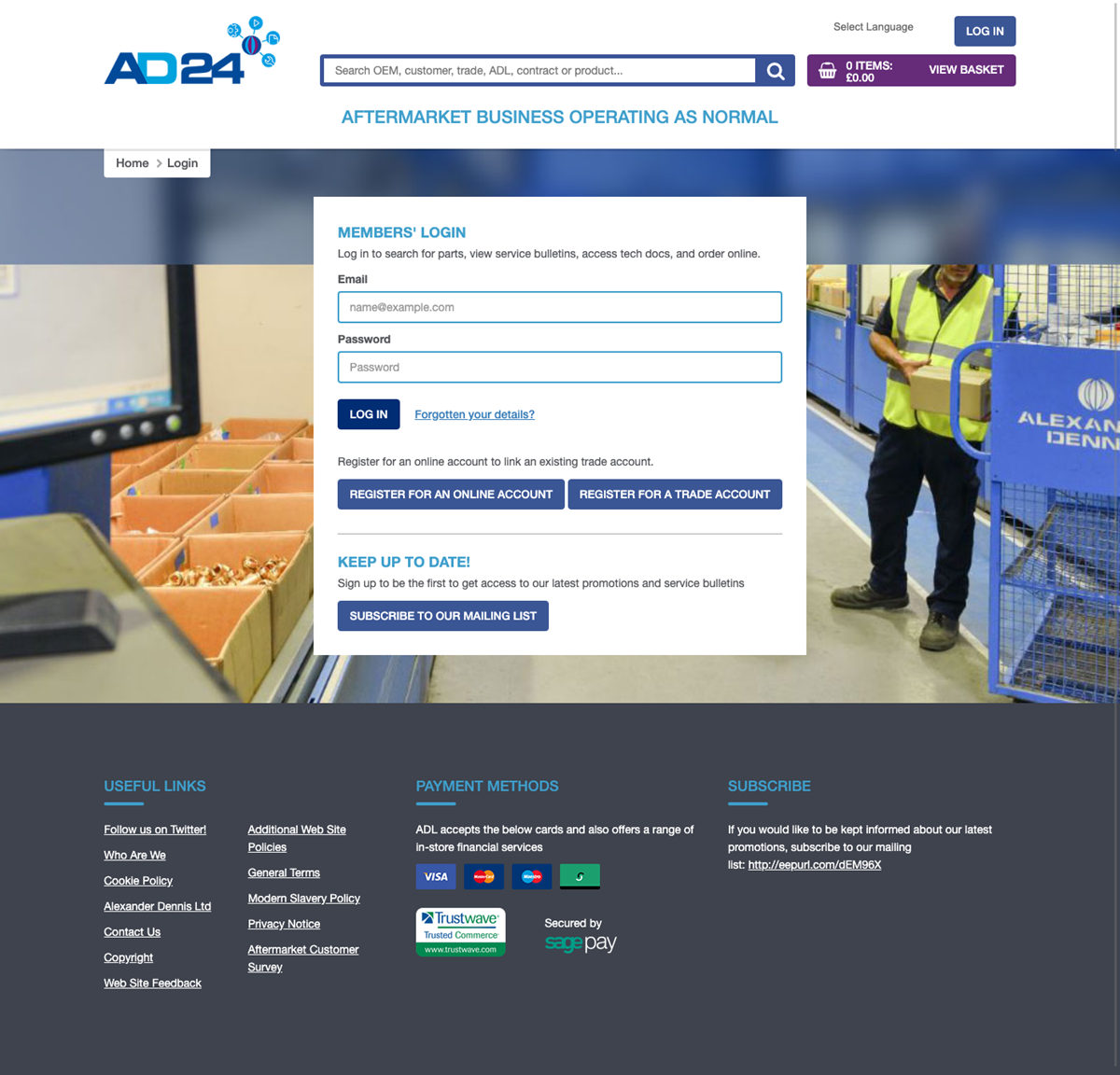 Phase 2 
We developed the back-end of the system using the open source Umbraco CMS, and integrated uCommerce to deliver cutting edge commerce, transactional and Product Information Management (PIM) functionality. Once the solution was developed, we carried out full cross-browser, user acceptance, accessibility, and device testing to iron out any bugs and ensure the final solution ran perfectly.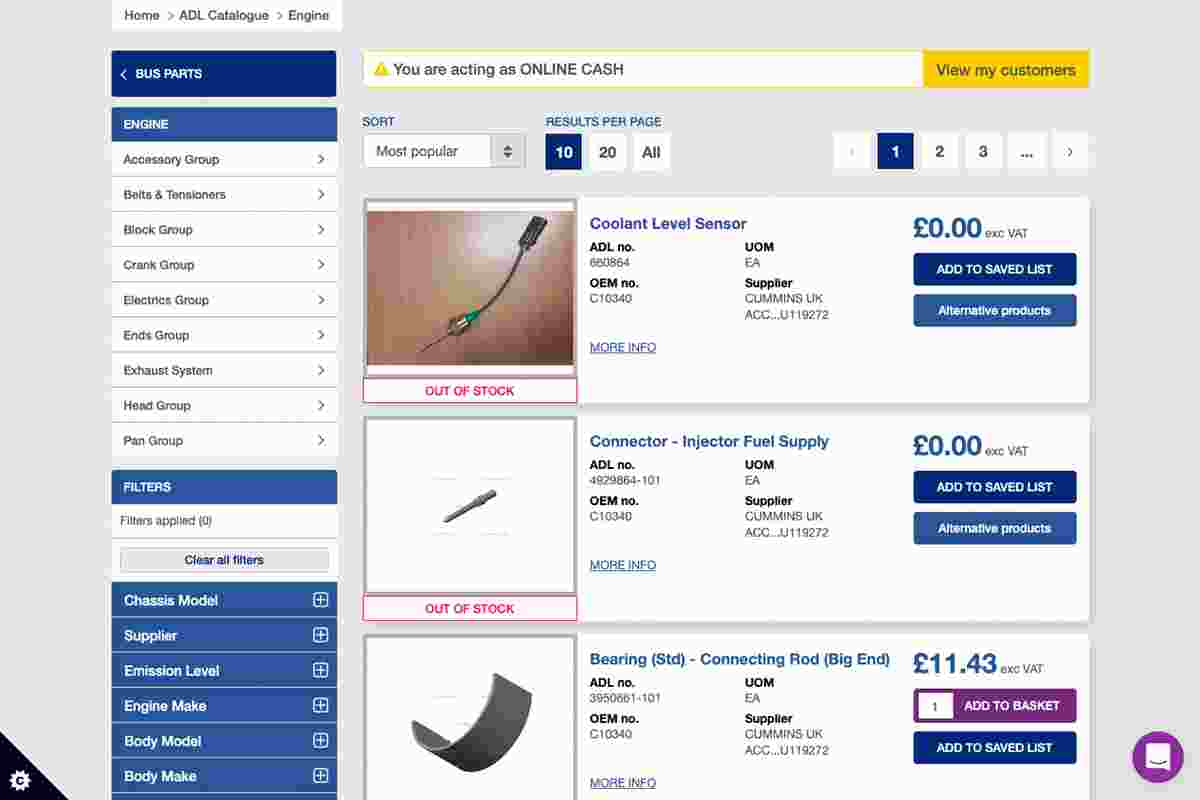 We now manage over 500,000 parts worldwide across 8 different systems via one simple Nexer platform, with over 2.7M transactions annually. Nexer's approach to discovery, collaborative design and prototyping was flawless.
What we achieved
When the site launched, ADL reported a 30% increase in sales and their site traffic tripled within the first week. The website now enables users to carry out faceted searches, look for superseded products and find the updated parts, and provides schematics and manuals for the buses, which can be easily updated online. For ADL's sales team too, they now have a much better insight into which products are in stock.   
Services
User research
Content development, consultancy and information architecture
Usability testing
Creative, UX and interaction design
Full front and back end development using Umbraco and uCommerce
User acceptance, device and cross-browser testing
Testing and Quality Assurance
Training and a full handover
Ongoing support, maintenance and optimisation