Department for Education: supporting teachers impacted by COVID 19
Nexer worked with the DfE to support early career teachers who have had their initial teacher training experience disrupted by COVID-19. Designing an intuitive website to host training materials, from four specialist content suppliers, and migrating these materials to a new DfE site.
Objectives
COVID 19 has disrupted the initial teacher training (ITT) experience of early career teachers. To address this and provide additional support to these teachers, the DfE decided to publish additional training materials, the Early Career Framework (ECF) core induction programmes, earlier than planned. Our objective was to design an intuitive website to host training materials from four specialist content suppliers – and to migrate these materials, provided as Word documents, to this new DfE site.
What we did
Analysis
Our initial task was to analyse the supplied content to:
Inform the interaction design
Make user-focussed decisions on granularity (essentially deciding how long the online pages should be)
Build Information Architecture and management spreadsheets for each of four suppliers
Assess the time required to carry out the migration
Content inventories
In order to manage the project, we needed a detailed IA created from the Word documents provided by the four suppliers. This crucial document captured decisions on granularity and served as a tool to track and manage the migration – columns in the sheet let us:
Assign migration work to people
Record issues with pages we migrated
Track the status of each page
Monitor our progress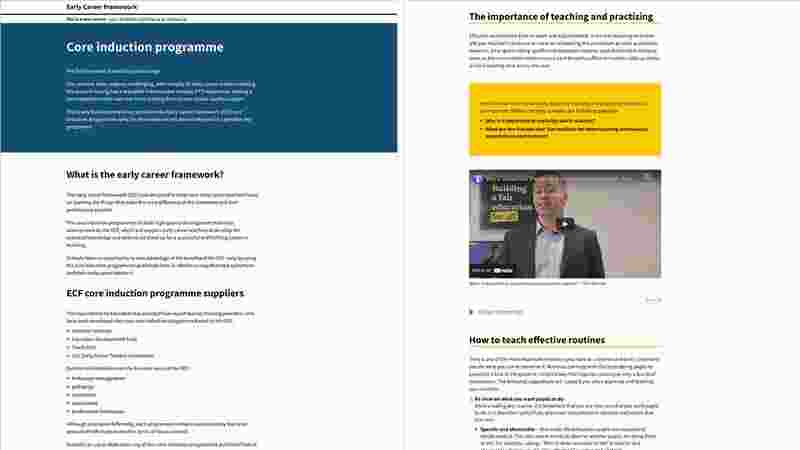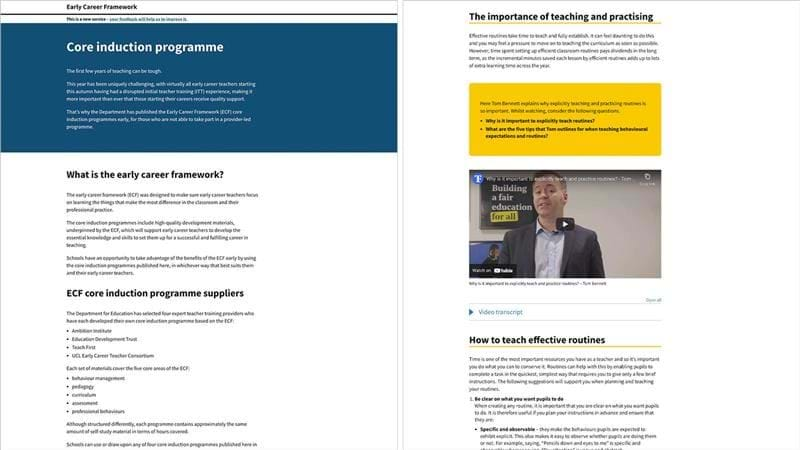 Migration guidance
Our estimates on the time required showed us we would need a team of content migrators. These essential new team members would carry out the actual "lift and shift" work – copying, pasting and reformatting content. To bring these new members into the project we needed detailed migration guidance. This guidance described how to:
Use the platform chosen for the site
Migrate content correctly and without unnecessary and unwanted formatting from the Word documents
Use the features of the platform to represent particular types of content (videos and transcripts in particular)
When the new team members came on board, we ran a training and induction session using this guidance. We then monitored their work closely until they were fully up to speed.
Migrating the content
Once the inventories were agreed by stakeholders and the training and guidance were completed, the migration itself could start. The migration team now consisted of:
Reviewers – team members who had worked on the earlier stages of the project and were familiar with the materials and decisions taken on migration
Migrators who carried out the bulk of the copying, pasting and reformatting work; these migrators also carried out initial pair reviews of each other's work
A migration manager who monitored progress, found resolutions for issues and prepared for the next section of content migration
All pages were reviewed in detail by one of the reviewers.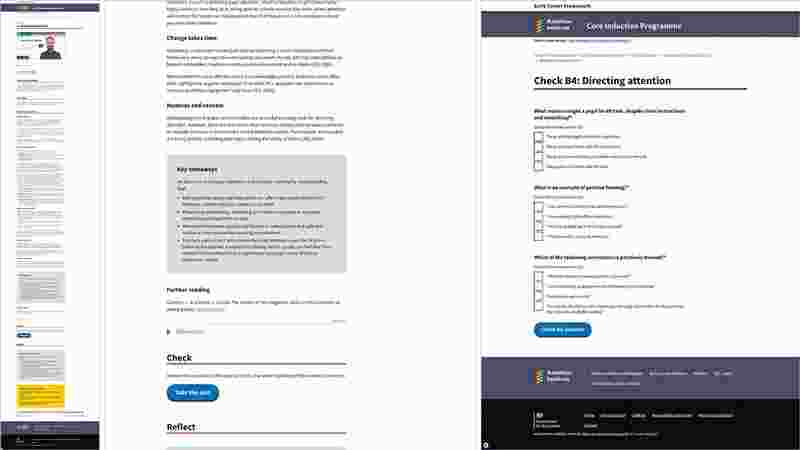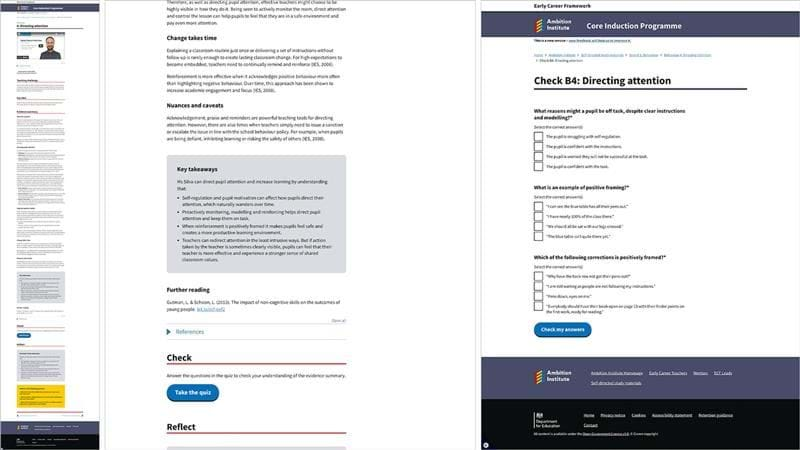 Services
Content inventory
Content migration of complex Word docs to a WordPress CMS
Content strategy
Interaction design
Proactive content advice and support as part of the DfE team
What we achieved
Analysed detailed materials in varied formats from four different suppliers to define a common approach
Designed an intuitive web portal to deliver the materials
Captured proposed delivery structure in IA spreadsheets
Documented a detailed migration process and trained six new team members and several existing team members
Managed this team in successfully migrating 657 pages of content spread across 161 documents as well as 100s of video resources
Completed all of the work remotely and to a challenging COVID 19-affected schedule