Sport England: Enhancing the Active Nation image library user experience
Sport England shares a large bank of professionally produced images which can be used in promotional materials, publications, websites, etc. Nexer was asked to redevelop the Sport England image library to improve the user experience offered to its users.
Duration: 5 months
4 minute read
Sport England's strategy "Towards an Active Nation" seeks to increase the number of people who engage in sport and encourage its many benefits in terms of physical and mental wellbeing, as well as individual, community, and economic development. 
Objectives
The previous image library provided by Sport England contained a large number of images, which did not reflect the changing strategy of the organisation. It was hard to search for images and many of the images did not reflect the current work being undertaken by Sport England. The objectives for the new image library are:
to provide a smaller set of more relevant images
alignment of the library to the new target audience for Sport England
to improve the tagging and search facilities to include themes (gender, age, race, etc.) and sports
to provide a visually appealing, accessible and usable interface
What we did
Nexer delivered the project in two key phases, a short discovery exercise including a co-design workshop, followed by the technical development. This was coupled with Sport England's own activities in sourcing new images and consolidating existing imagery.
The discovery exercise was centred around a collaborative co-design workshop that brought together Sport England stakeholders, a Nexer designer and developer. We presented some concept designs then together refined these in the workshop to produce a solution that met the objectives. Innovative thinking within the workshop allowed us to develop a design that met the brand guidelines, worked within the existing site structure and provided a visually appealing, user-friendly interface.
Following discovery, we had a clear view of the required solution and this enabled us, with a high degree of confidence, to provide Sport England with a clear, fixed price, delivery project. We then proceeded to develop, test and deploy the agreed solution but continued to work collaboratively with the Sport England team to make refinements to improve the interface as the vision was implemented.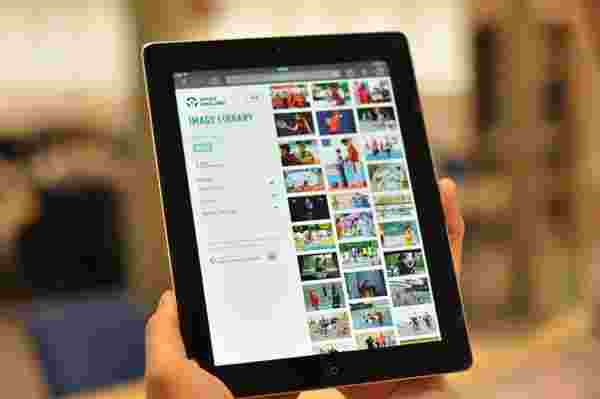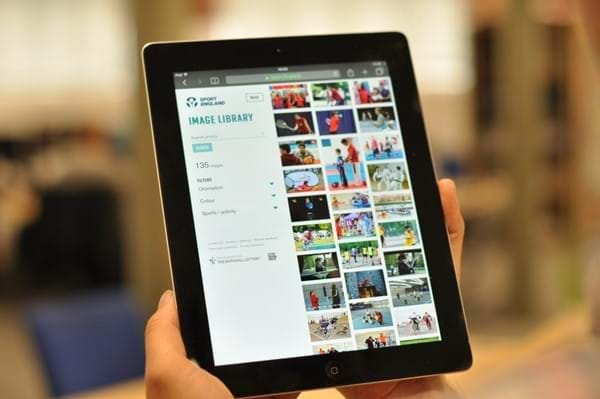 Nexer has created an image library to present our resources in an easy to use interface, with a significantly improved User Experience. The collaborative approach throughout the project allowed us to have our input into the final product, whilst using their skills and experience to deliver an excellent end result. The project was delivered on time and to budget, and feedback from within Sport England and our partners has been very positive.
What we achieved
Sport England now has an intuitive and easy to use interface to present its images publically for both internal and external users.
Images are easier to find, view and download with improved tagging and search facilities
Better reflects the Sport England strategy, whilst maintaining consistency of brand and within the existing site structure
Built on a responsive and accessible framework to ensure a better user experience for all users regardless of device
Easy maintenance and management of images for the Sport England publishing team
Working with Umbraco
The image library has been developed on Umbraco v7 in a responsive framework using Sport England's existing instance of Umbraco. Using Umbraco to manage the image library has meant that the Sport England editorial team continue to use an interface they are familiar with and are able to maintain the library without further input from Nexer. Tagging features have been developed using a flexible approach to give Sport England full control over the categories to allow the library to evolve with any strategy changes in the future. 
Services
Creative and interaction design
Accessibility and cross-browser testing
Front-end and Umbraco development
Testing and Quality Assurance