Sport England: Providing a new online framework for project evaluation
Nexer was asked to research, design and develop an accessible microsite, which would help Sport England and other sport stakeholders assess and evaluate the impact and outcomes of funding for sports projects. 
Duration: 5 months
4 minute read
Objectives
To help national and local sports groups monitor their activities, Sport England needed a user-friendly, accessible digital platform that would make it easier to provide guidance on measuring the progress of investments, as well as evaluate outcomes of funding. 
The key objectives for the project were to:
Encourage efficient and effective evaluation of funding by making the framework a simple, accessible and seamless user experience
Create a mobile-friendly platform that can easily be used on a desktop or laptop, as well as on a tablet or smartphone 
Make the framework simple to update as new guidance or tools come online
What we did
With a strong focus on research, we began by discovering what we could about the microsite's audience and defining what "success" for the project would look like. With both the business and user goals in mind, we conducted interviews with a wide range of participants; some interviewees represented Sport England staff with others from partner organisations.
Following this initial research, our team worked directly with Sport England's content authors to develop a coherent writing style that would be presented in an intuitive, consistent structure. We then engaged users and key stakeholders in a co-design workshop to refine and agree on the final layouts and designs of the microsite. 
During this process, we were able to iterate and rapidly build a working prototype of the online guide; this gave everyone a clear understanding of what the site would eventually look like and how it would work, particularly when used in collaboration with usability testing, conducted by our expert user experience team.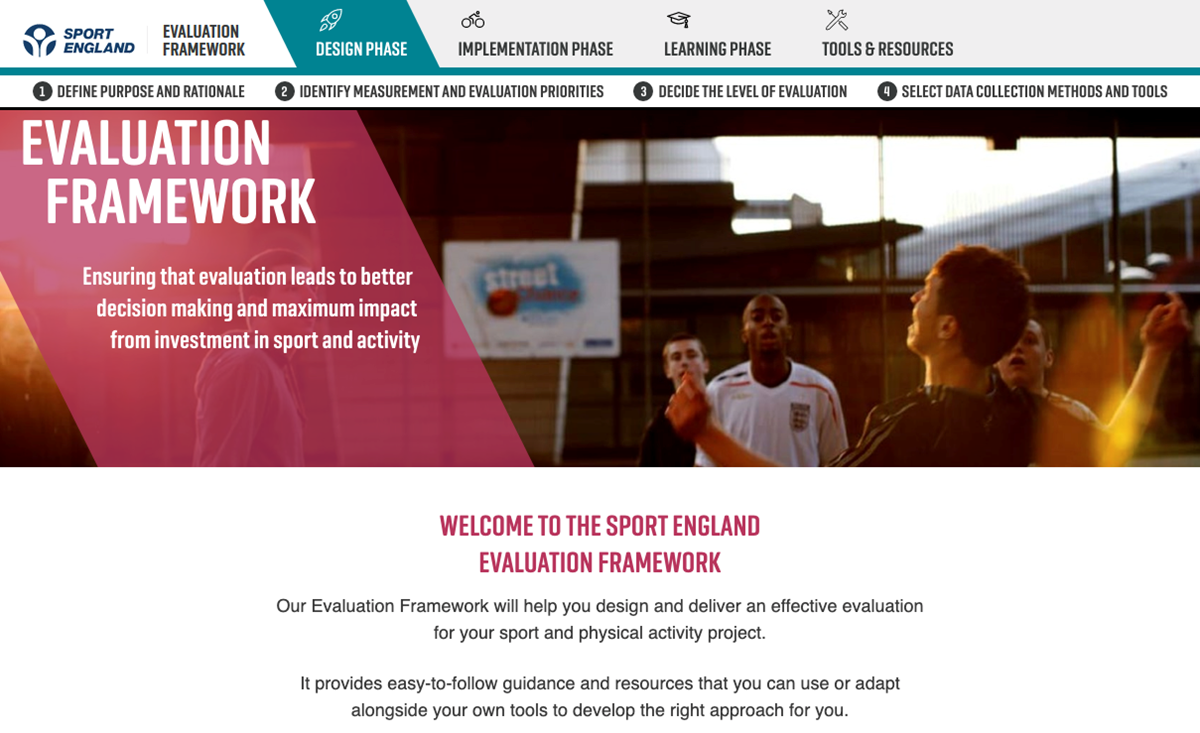 Nexer has delivered a microsite that we can be proud of, it does exactly what we wanted it to do and feedback has been excellent from our target users. They find it intuitive, easy to use, accessible and users are able to find what they need when they need it. The Nexer team communicated well with us throughout the project and Nexer provided the right people at the right time with all the skills needed.
What we achieved
We produced a dynamic and responsive microsite for Sport England that delivers improved usability and a better user experience for everyone, with all of the following benefits: 
The microsite is fully compliant with AA accessibility guidelines
Users can easily measure and evaluate the outcomes of funding projects to ensure investments are being used effectively
Sport England are now able to make better and more informed decisions on future funding projects
A significant reduction in the number of enquiries from internal and external sources to the Sport England Insight Team
Working with Umbraco
The microsite has been developed on Umbraco v7 in a responsive framework using the grid features of Umbraco. This allows an ultimate high degree of flexibility for the content development team at Sport England to restyle pages to suit the materials they wish to present. We have adopted an approach of providing pages in long-form content and implemented a custom, fly-in left-hand menu to aid quick navigation for the user.
The site is fully responsive and adapts to different screens and devices to ensure a consistent user experience, regardless of the screen size the site is being viewed upon. Navigation, imagery, content and features all adjust to suit the user's device. The site is hosted in the cloud offering full scalability and resilience coupled with security and reliability.
Services
User research
Content development, consultancy and information architecture
Creative and interaction design
Usability testing
Accessibility and cross-browser testing
Front end and Umbraco development
Testing and Quality Assurance
ITIL service desk and service management