Last December, I decided to give a mental health first aid kit as a Christmas present to the Sigma office. Amongst other things, I included a stack of energy cards, a Rubix cube, essential oils, sticky notes, and a deck of joke cards. To see the full list of items included and the reasoning behind them, do read my summary of what we've put in our mental health kit, and why.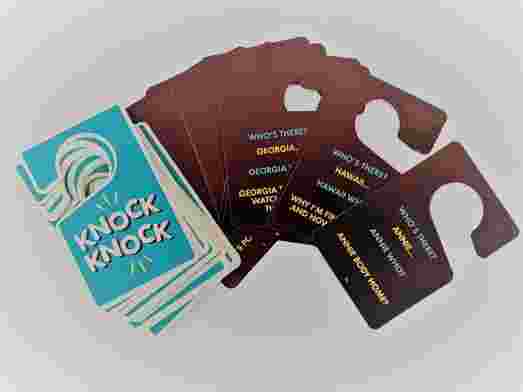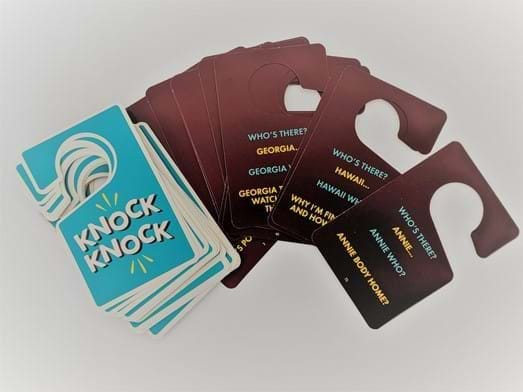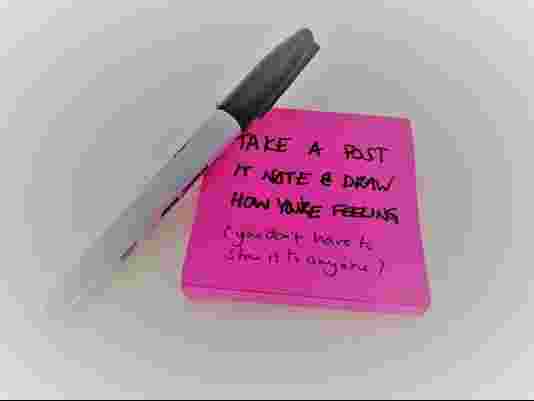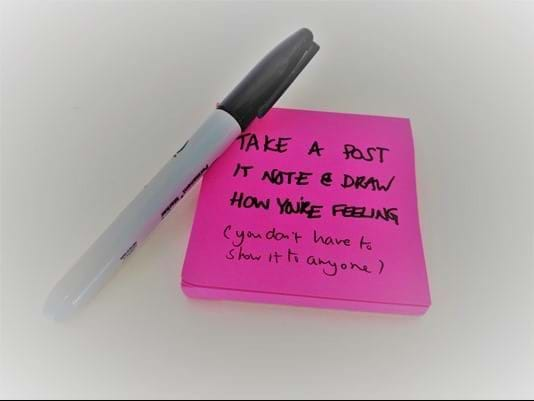 Observations on our mental health first aid kit
The most-used item is the Knock-Knock jokes. Also, the Rubiks cube often makes its way out of the box and is increasingly found lying about the office.
The sticky notes definitely haven't been used by anyone, and so I will probably add some extra instructions on what to do with them and why (including a link to the instructional video, which I forgot to put in originally).
I'm not so sure about the use of the other items, and I'm not keeping a super close eye because I don't want to watch people like a hawk when they're interacting with the kit. I don't think the essential oil sprays have been actually sprayed (but maybe they don't need to be? Maybe the visual prompt is enough?)
I also don't know if the energy card has been used by anyone. To help with this, I'd like to add some more practical advice on how your chosen boxes on the card might translate to ways to adjust your current task or environment so that they're less demanding.
A Language Thing: Is it really a First Aid Kit?
I'm not overly fond of the title of the kit, now that I've seen it in use.
If we think about a regular first aid kit, it's generally used for 'emergency situations' where there's some kind of injury, with various degrees of severity. At either extreme, this can be:
I've cut my finger, I need a plaster
This person has collapsed and isn't breathing, we need a resusci-mask to do CPR while we wait for the defibrillator and the ambulance
Our mental health kit isn't used in quite that way. It's used a bit more like this:
I'm starting to feel a bit anxious, I need to distract myself for a bit
I can feel my stress levels rising, I need to diffuse some tension
I can see and feel the stress levels in the office are increasing, I'd like to help others with that
For me, that means the kit is being used to prevent / pre-empt any mental health 'injury' rather than being used to treat one when it occurs.
In other words:
A regular First Aid kit is for treatment once an injury has occurred.
A Mental Health First Aid Kit is for prevention, once early warning signs have been noticed.
So, "Mental Health First Aid Kit" may not be the best title to communicate what the kit is for, and how it's used.
On the plus side, everyone immediately gets it and generally responds positively to that phrase. It reflects the language being used more widely (e.g. Mental Health First Aiders).
Anyway, I'm not stuck to it, and I'm open to suggestions.
Other ideas
Thanks to Twitter (see @TheChiefCheese and @francisrowland), for helping gather these extra ideas:
The Self Care Project book from Jayne Hardy (@JayneHardy_ at Blurt Foundation)
The Self Care Project worksheets (related to the book from Jayne Hardy) 
Lego (we have this just laying around the office, rather than in the kit – if we tried to fit it in a box, any box, that box would always be overflowing, ha!)
Colouring books and pencils too
Some bigger drawing paper to doodle and noodle
Thank you cards to connect with a feeling of gratitude
Guide to nearby walks to get moving and connect with nature for a bit
Eye mask, headphones or earplugs to block out the world for a while
Kinetic sand or stress ball to play with and scrunch up to release tension
Bird feeder outside the window with a prompt in the box to look outside for 5 mins
Prompt to have a cuppa and a chat
A puppy, or kitten, or both*
Some health snacks (or a simple prompt to eat something)
Simple craft kit – knitting, knotting, crochet
Some playlists
Some links to meditation and / or relaxation audio or video resources
*Ok, not a real puppy or kitten, although we do have Molly's lovely service dog Bella and the occasional visit from Hilary's whippet, Billy in the Macclesfield office
If you have additional ideas, please let us know on Twitter @wearesigma and @loushackleton. And if you put together a kit, I'd love to know about that too – send us pics at those same twitter handles noting that @francisrowland sometimes swipes the best ones to feature in a talk ;)