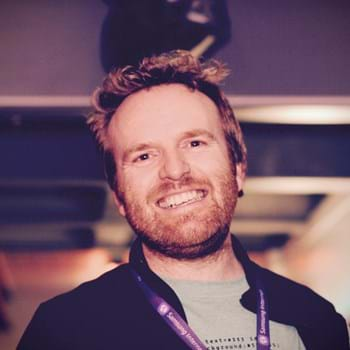 Seb
Lee-Delisle
Seb Lee-Delisle is a BAFTA award winning artist and speaker who specialises in large scale interactive light installations.
His work is a celebration of technology that encourages interaction and playfulness from the public. Drawing on his previous experience as a game programmer, he works with electronics, lasers and high power projectors to bring his artworks to life. Notable projects include Laser Light Synths, super bright bespoke synthesisers with laser visuals for the public to play, and PixelPyros, the Arts Council funded digital fireworks display that toured nationwide in 2013.
A regular speaker on the international conference circuit, he likes to demystify programming and explore its artistic possibilities. His presentations and workshops enable artists to overcome their fear of code and encourage programmers of all backgrounds to be more creative and imaginative.
TALK TBC